Title: Afterglow
Author: Maria Monroe
Genre: Post Apocalyptic Romance
Release Date: July 13th, 2016
Who knew the apocalypse could be so sexy?
Nina can shoot a gun, start a fire, and kick some serious ass. So when a killer virus and solar storm decimate the country, she's as prepared as possible to survive. She just needs a motorcycle to navigate the cluttered roads and meet up with her family.
Creed, former Marine, is tattooed and tough. He's scarred inside and out. Loss is no stranger to him, and he avoids getting close to anyone at all costs.
When Nina tries to steal his motorcycle they have a vicious fight, but necessity and attraction force them into an uneasy alliance. They travel together through the dangerous landscape, where trouble lurks around every corner and they need each other to survive.
But the biggest danger just might be falling in love.
Equally as exciting as it is sexy,
Afterglow contains graphic sex and some violence, so please read at your own risk. 18+ recommended.
Innocent freshman + bad-boy college senior = the sexiest "lessons" ever. College has never been this hot!
Lia, eighteen and innocent, is sure moving into a coed dorm at college was a mistake. She's having a hard time fitting in, and she's absolutely and completely miserable. But then she meets college senior Julian, and things are about to take a scintillating turn. He's the older, confident bad-boy, and Lia can't stop thinking about him. When he agrees to give her private "lessons," Lia starts to learn way more outside of class than she does in class. What she's not prepared for, though, is falling in love. Hard.
---
LOVE (LITERALLY) is the conclusion to JULIAN & LIA, the sexy college romance.
Lia has finally gotten over her first and only love, Julian, and is starting a glamorous reporting job in downtown Chicago. But when circumstances force her and Julian together again, she quickly realizes her heart never truly healed. The scruffy sexy bad-boy she fell in love with is now a clean-cut and commanding professional, but still as arrogant and domineering as ever. Getting swept up in a dangerous story isn't enough to take her mind off his green eyes, sculpted body, or dirty mouth.
Intrigue and peril mix with sex and second chances in this stunning conclusion to the Julian Series.
18+ only!
Maria Monroe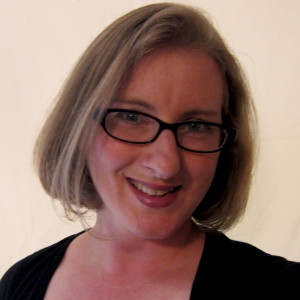 Maria Monroe writes sexy and smart romance. But she also enjoys playing Pokemon, drinking wine, sarcasm, and laughing about inappropriate things.
She's from Chicago and currently lives just outside the city with her three awesome kids, two rescue dogs, two rescue cats, and the most supportive husband in the world.